Missions
Monday, May 31, 2021
Happy Thanksgiving! Well, we're thankful, anyway. And I hope you are, too. Malawians are very thankful, as this is harvest season, and a time for giving thanks. Most of the maize has already been harvested, and pumpkins, beans, and sorghum are being brought in from the field. Sweet potatoes abound. And we've begun enjoying citrus, such as lemons and mandarins. Overall, it's been a very good growing season for most of Malawi. So, we thought we might join with that general theme and share some of the things we're thankful for.
We're thankful that the second wave of Covid never reached the extent it has in some other countries, but it did hit Malawi fairly hard. Sadly, we lost some Malawian friends to Covid, and heard of many others. We also know of one missionary who died, and another has returned to the U.S. to seek medical attention for post-Covid complications. As for our family, if we've had it we weren't aware. Dean (along with the family) did have to spend 2 weeks in self-quarantine after driving a friend to the hospital. He later tested positive for Covid and passed away. But Dean tested negative, and had no symptoms to speak of (other than a very mildly sore throat which could have been anything). So, we're thankful for God's protection, and praying for those who've been much more severely impacted.
This wave also coincided with rainy season, a time when we seldom do large trainings but focus more on one-on-one visits to build relationships with the farmers, encourage them and answer their questions. So we praise God that once again we were able to continue ministry in spite of Covid. Dean was able to visit some farmers who have received training and was pleased to see that their results are visibly better than what they were able to achieve before.
One pastor in particular is more convinced than ever that he needs to continue with natural and sustainable methods. First he experienced an attack of termites on his maize. He was very dismayed at first, but relieved to hear that going forward, if he leaves a mulch of leaves and stalks on the field, the termites will prefer the dead plant matter to his living crops. But as if this termite attack wasn't enough, we then had a wind storm that flattened a lot of his maize. He said, "Praise God, anyway." That day we noticed that the wind damage was all on his conventional field where the maize is planted on ridges. Where he'd planted on flat ground, as our method teaches, the maize had a stronger anchor, and escaped damage. When harvest time came he was still praising God, but this time it was "because of," not "in spite of." He texted me, "Morning Abusa [pastor]! I hope you are fine. I am here to give my testimony. Despite the termites and the wind attack I'm here to announce that my yields have increased as compared to the past 10years. Thanks for the Compost manure making training Abusa. I rate the increase on 40%. I am very sure that if it were not for the attack, it would have been between 90-100% [better]. God bless you for your support. When asked what percentage he'd been able to plant with our method he said, "Unfortunately I did Only 30%." I assured him that's a really great start. Next year he's planning to put in as much as he can using ground cover, compost, and no ridges. Praise God for His faithful blessing of this dear man's crop.
We also heard back from two men who work in town as souvenir vendors. We had partnered with a local development organization by offering training to people whose livelihood was affected by the Covid travel ban. (When the tourists and mission groups stopped coming, some people nearly starved). These two men both (independently of each other) said in essence, "Remember me? What you taught us changed my life." Both said they are implementing their knowledge, and one said he was even able to sell extra compost that he made.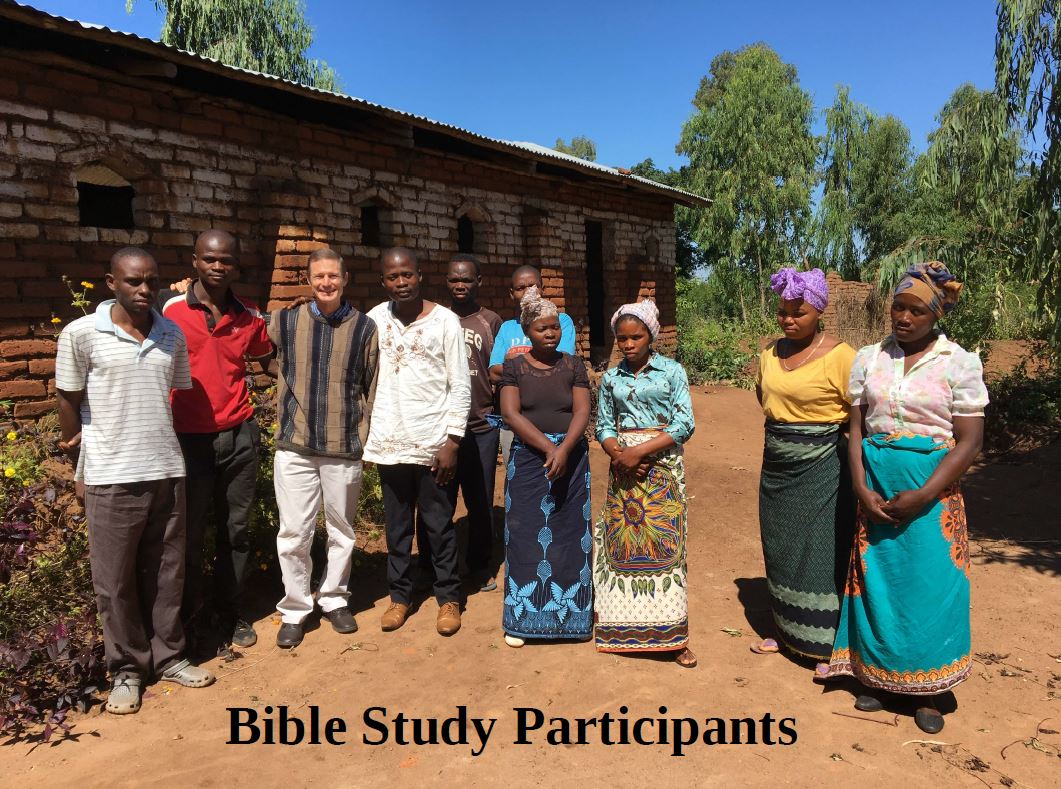 We're also very thankful for a new Bible study that we started at a village church. Their pastor has a growing church and wanted more training for his lay leaders, so he asked me to come and teach them all. They've had some really great questions, and we've enjoyed some wonderful times of celebrating God's truth together. Our goal is that participants will reach the conviction that with God's help, each of them are able to lead others in discovering God's Word for themselves.
Dean is planning another training in a mostly Muslim area where we've begun to work. But this time it's the leaders of a Mosque Committee who are inviting their community to the training. We're thankful to begin forming friendships and excited where God may lead us in our relationship with these wonderful people. Your prayers will be appreciated.
We're also excited about the fact that we were finally able to send one of our helpers for a six week training course at the Crown Stewardship School with funds donated by Women's Ministries International. Covid had put that on hold, but this Spring it finally happened. Topics covered included Foundations for Farming, compost making, business, stewardship of money, bee-keeping, mushroom and vegetable production, and Christian character. The new knowledge is great, but his biggest takeaway seems to be a change of mindset – believing that more is possible, and that poverty can be overcome with faithfulness and God's help.
We're thankful, too, that our family is all together at present, and everyone is happy and healthy.
Looking forward, Covid in Malawi seems to be in a lull – almost non-existent (though some are warning that a 3rd wave is coming). But it seems we are free, for now, to do larger trainings. Please pray for our planned upcoming trainings, and many more that need to be scheduled. And pray that God will give us wisdom to know how best to invest ourselves in His fertile fields.
Thanking God, also, for each of you. If you've read this far in our letter it means you are interested and supportive, and probably praying for us. So thank you! You are an important part of God's work in so many places. May He bless you in return for the blessing you are to us and to others.
Yours in His love,
Dean and Stephanie Babcock,
Christopher, Jonathan, Sarah and Elianna
www.JesusLovesMalawi.com
Family visit to the only known Banyan tree in Malawi. Google "Chilema Tree Malawi".
Bible Study Participants
Tuesday, February 02, 2021
Hi Missions Team!
We just received special thanks and a wonderful update from Terry and Donna regarding the supply of essential groceries which they delivered on behalf of Pine Grove last Thursday (Jan.28th)
Text Received from Donna:
Here is a picture of the boxes of groceries delivered to Rustle Church on Thursday. There was toilet paper, Kleenex, 10 large boxes of groceries and 2 smaller boxes (one dish soap , toiletries and one box with cookies etc ). Pastor Todd and the team were overjoyed as their supplies were almost none. Thank you and the missions team for your support. God is so good.
Blessings,
Donna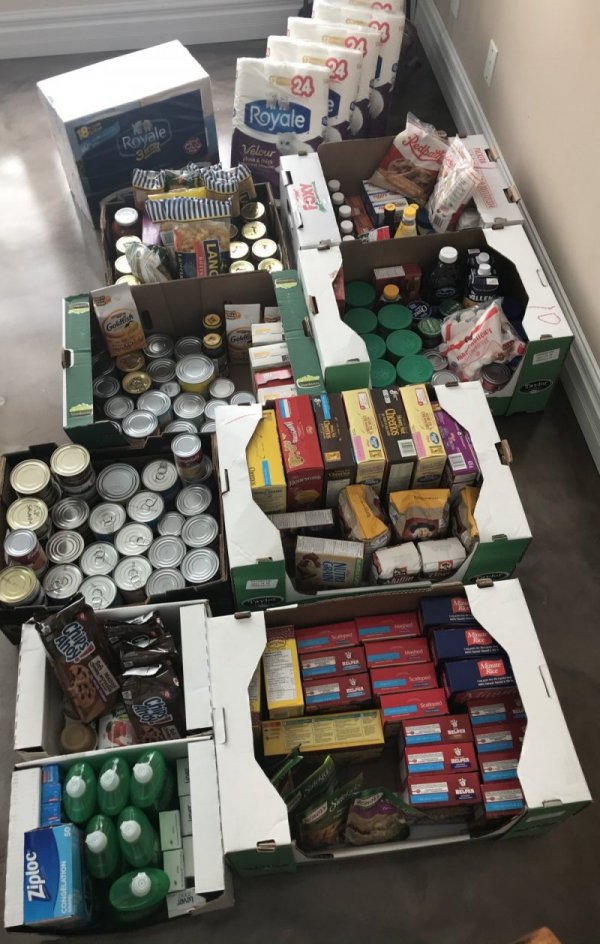 Thursday, April 16, 2020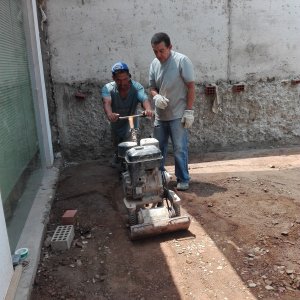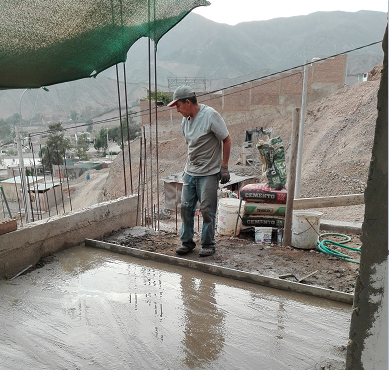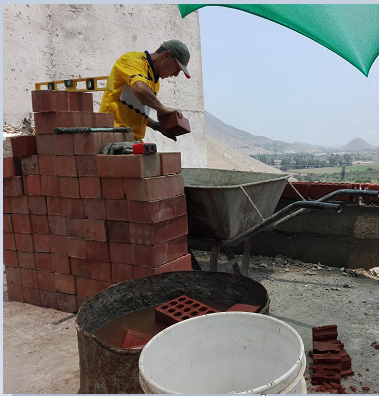 Hello Ben and Kathie.
We hope that you are well, we pray that you and your family are having a good time in this time of pandemic that is worldwide. The Government here ordered a general immobilization. It has already been a month since you can not leave home, the jobs and businesses were suspended until the government gave notice.
With families we are studying the Bible virtually. The projector is helpful to show the teachings. Families are closer now, there is more need to hear from God, we find people with many anxieties, fears is a good time to encourage and help those people using the different means from our home.
We are sure that God is in control of everything.
We want to share the progress of the project of our house. After finishing building the wall, a machine was rented to compact the floor and then place cement. In these days that we cannot leave the house, work has been done raising walls with the materials that we had. We hope that this situation improves and soon they can open hardware stores to buy materials.
Many Blessings and the Lord keep you.
a hug and greetings to all the people who support this ministry.
Javier y Karina