Pine Grove Blog - Corona Updates
We will keep this page up-to-date with protocol for Pine Grove and also good news stories of encouragement and messages from the leadership team. Please check regularly. If you or someone you know from Pine Grove is self-isolating, please let the Pastor know on our Contact page. Sunday Services are temporarily cancelled but our Ministry to you is NOT!
Also see Your Health
Sunday, March 22, 2020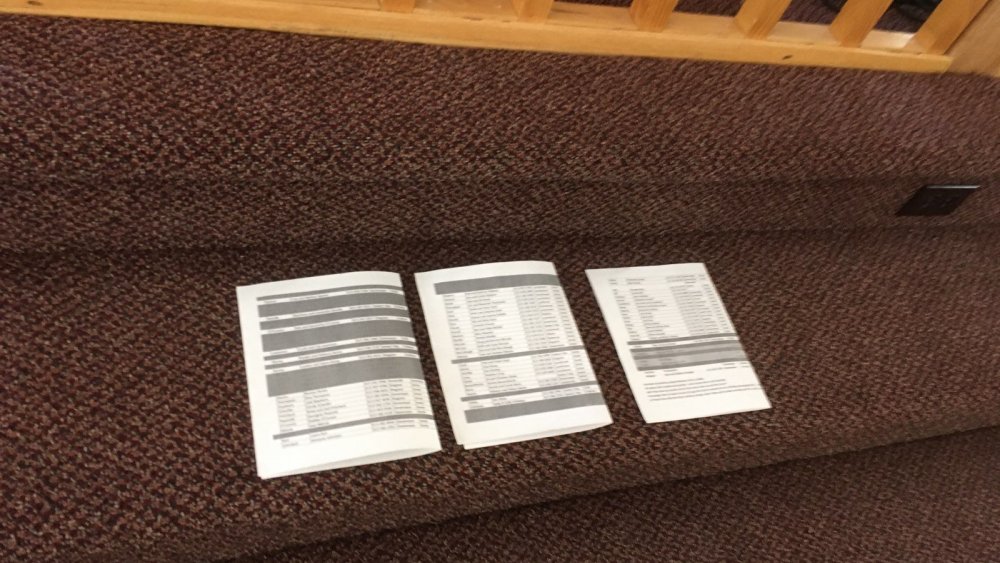 Record Number Turn Out for Sunday Service
Ann and I were at the church building this morning at 10:30 AM. The total attendance was 2. The offering was zero (we tithe every other week). There were no children, no babies, some music, a lot of praying and the quiet was deafening except for the church bell that rang 12 times.. However, the YouTube message had 117 views (5 of those were probably me testing it). Making an assumption that half of the views were watched by more than one person and some people watched it individually instead of together, the estimated attendance this morning was 150 people. It is hard to say, but lets go with that.
I have included a picture of the altar stairs with three sheets of paper. On the papers are the names of all the church family (and a few more). Know that you have been brought before the altar of God today.
Blessings, Pastor Dan